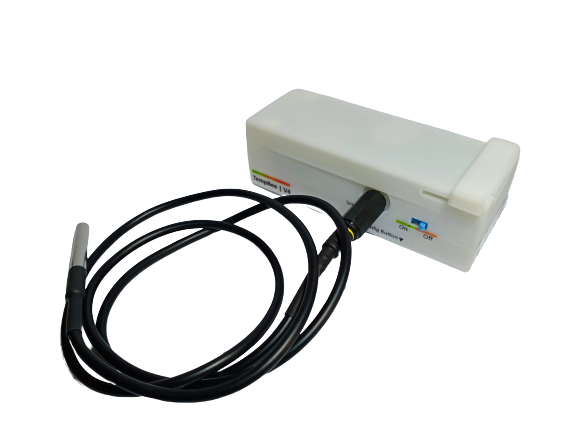 Keep track of the temperature inside your deep freezers in near real-time. You may represent a Fast Moving Consumer Goods company with thousands of freezers/ fridges deployed to keep your frozen foods within their safe temperature range. Or you may be running a health-care service with freezers required to keep medications within a given limit.
How to ensure that these freezers are actually maintained in the temperature ranges that are prescribed?
How to ensure that your end-customers get a safe product?
How to ensure minimum product returns and wastage?
TempBees are the perfect answer.
TempBee relays real-time temperature changes within a freezer environment where its temperature probe is present. It also has an optional local logging enabled on an SD card for those situations where wireless connectivity might get affected.
It also incorporates configurable on-device audio and visual alarms on temperatures exceeding or being less than configured values so that on-ground personnel can act fast and take remedial actions in-case of a freezer issue.
Reach out now to logesh.kc@tinkerbee.in to know more!
Features:
Temperature measuring range -50°C to 125°C
Maximum resolution +/- 0.25°C
Configurable parameters:

Measurement interval 60s
Temperature delta to trigger data transmission +/- 1°C
Alarm temperature max, min (30, -20)
Alarm duration 45 second (per measurement cycle)

Power Supply external micro-USB. 5V, 500mA. About 6 hours to full charge
LED indicators for charging (blue), power-good (green) and charge complete (red)
Truly wireless –WiFi enabled (LoRaWAN version also available)
Rechargeable Li-Ion battery provides many months month of usage on a single charge
Real-time instant updates; delay can be configured from 1 minute to 24 hours.
Readily available APIs for integration under 30 minutes!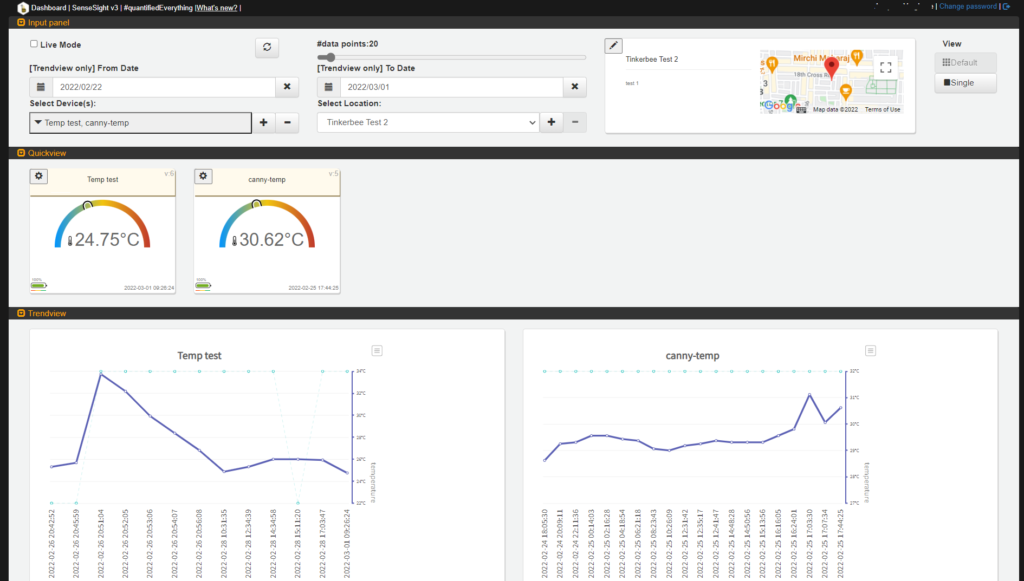 Reach out to logesh.kc@tinkerbee.in to know more about TempBee!